it is amazing how fast a strong f1 team can crash to rock bottom. it happened to williams post villeneuve, and it happened to mclaren post hakkinen. this year, it happened to ferrari, albeit many agreed the reason was due to the radical rule changes.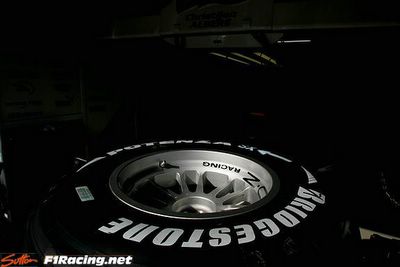 the sad form continues this weekend, and it will only further continue in this horrendous season for ferrari. tyre is the number one reason for the dismal performance. seven strong michelin team will be more than enough to beat any championship team. the team also couldn't get the aerodynamics to perform, and they admit the chassis can be further improved.

for hockenheim, pessimism is the perfect word for ferrari. coming in this weekend, they have new aerodynamics which are supposed to be better. honestly, i don't see much difference, all those hard testing days wasted. i would rather say, pessimism truly describes the rest of the season.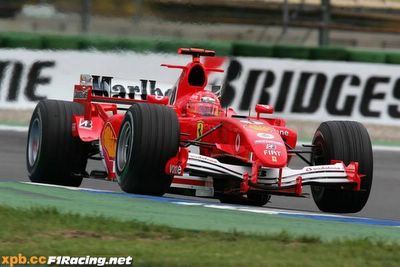 it wouldn't be so sad for ferrari to keep losing, if they managed to put up a good fight. instead, for the past couple of races they are totally lagged behind. scrapping for points and tailing toyota or redbull is indeed a sad image to witness. if the champions were to be beaten, they ought to be beaten 'convincingly', ie with a close fight. currently, they appear to have given up, or not even trying. their lost is pathetic.

kudos to mclaren and renault though, for them to get it totally right. they look as though they run on rails, stuck to the tarmac and flowing the curbs with ease. it is a beauty how smooth they appear to cruise the circuit. their packages are flawless, speedwise. however mercedes still needs to do something about reliability. blown engine is somewhat a thing of their past, they shouldn't give anymore excuses. renault, on the other hand, is doing a clean winning job. period.

the condition continues in hockenheim with mclaren hogging the limelight during practices. how they will perform in qualifying, is another story. if mercedes can give kimi an engine that won't blow, we might witness something pretty extraordinary this weekend.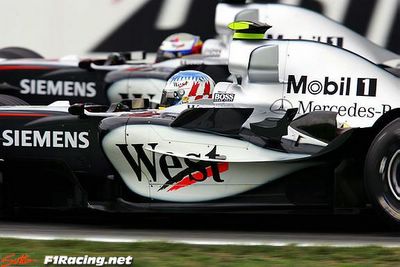 i hope to see a three way race between alonso, kimi, and montoya. that would be fun. hopefully they could throw michael into the mix. if the ferrari can perform, then that would be fun competition.

stay tuned to hockenheim!



previous posts:
mid-season: 2006 qualifying hopefuls
silverstone: renault vs mclaren
magny-cours: absolute beauty
indianapolis: michelin farce
indianapolis: indianapolis motor speedway
montreal: post-montreal notes
montreal: canadian gp preview
montreal: lopsided mirrors?
nurburgring: ferrari to make or break
monaco: f1 and star wars don't mix
barcelona: the era is all over
imola: from zero to hero
imola: f1 aero upgrades
bahrain: what a joke
sepang: bring out the new car!!
sepang: toyota f1 rev party
sepang: klcc sauber f1 street demo
melbourne: the wait is over!
pre-season: the viking
pre-season: nose job
pre-season: b.a.r. unveiled a goose
pre-season: sweet sauber
pre-season: evolution not revolution
pre-season: sauber ain't coming


[tagged: ferrari, formula 1]